In this article, you will see a step-by-step guide to create or change the WiFi password on the d-link router. You can use a different router but the steps are similar to what we do for the D-Link router.
A router is a physical network device that transfers data packets between networks. The router receives signals from your local ISP (Internet service provider) using a broadband line, Ethernet cable, or satellite connection. In other words, the router is a communication device between a user and an Internet service provider to communicate within the network or on the Web.
Wireless security is the most important part of a wireless router. After configuring a router, you should know how to configure a WiFi password.
Role of a Router
Routers have a very important role in our daily lives to connect to the Internet or a local network. If you are reading this article, it means that you should be using a wireless modem or router at home and not having a wireless password.
A wireless router is a very useful device for any professional or home network. The router offers us a wide range of IP addresses, local network capacity and a connection to several wireless devices (laptops, desktops, telephones, tables, etc.).
WiFi Password Change in D-Link Router
There are many organizations that manufacture routers for businesses and individuals, such as Cisco, Linksys, D-Link, ATT, Asus, TP-Link, Netgear, Belkin, etc.
Each brand has its number of models depending on its use. The configuration of each router is almost similar (not difficult enough). This message is specially written to let you know how to configure or change the WiFi password?
Features of a Router
A router has a multiple features. Find out given a list of a router features:
4 NIC (network interface card) high speed Gigabyte ports for LAN connectivity
ADSL/DSL port
Some wireless routers come with USB ports
Dual-band wireless routers operate the 2.4 GHz and 5 GHz bands at the same time
Physically present reset button in order to re-configure router in any miss-happening
How to Change D-Link Wireless Password?
For example, I'm using a D-Link router (model: DIR-600M) to show you how easily you can configure or change the WiFi password on your own. Follow the steps below to configure or change the WiFi password and secure your network:
Most routers use the default IP address to connect to the router settings or you can check your router; under the router, which shows the default settings of the router or there will be a configuration sticker on its back.
Step 1. Make sure you are connected to your router wirelessly or with an Ethernet cable.
First, log into the router configuration page.
Open one of your browsers and type the IP 192.168.0.1 (check your router's IP) and press the Enter button and will open a login page.
By default, login credentials are as
Username: Admin/admin
Password: password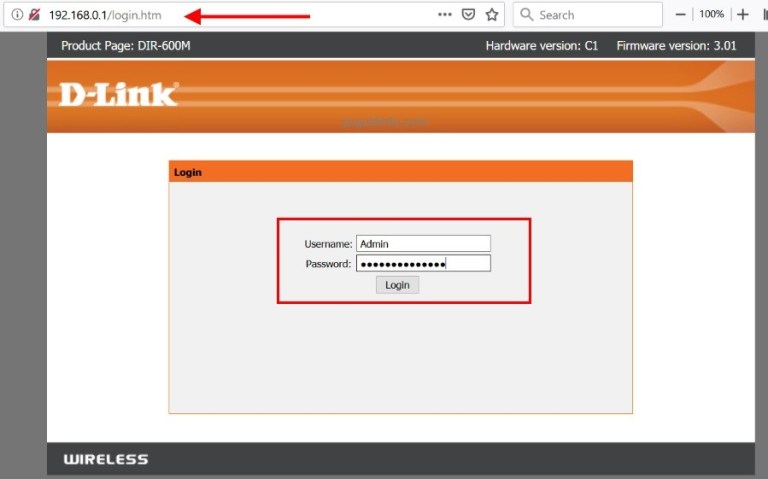 Step 2. After that, you will see routers home page. Navigate and click on Wireless Menu to explore wireless options.

Step 3. On this page, you can configure or change wireless related settings.
Under "Wireless Network", you can modify the Wireless name (SSID).
In "Security Options", from the drop down, select the security type to WPA2-PSK(AES)
At last, go to "Security Options (WPA2-PSK)", you can see the default Pre-Shared Key (WiFi password). Here, change wifi password to your desired one.
Click Apply at the end of the page to save the configured settings. In conclusion, the wifi password has successfully changed.
If you were connected wirelessly, you will be automatically disconnected when you click the Apply button on the router page.
Nothing to worry about, click on the wireless icon at the bottom right of your screen and you will see the list of available networks there.
Connect to it and enter the newly created or changed wifi password and it will reconnect you.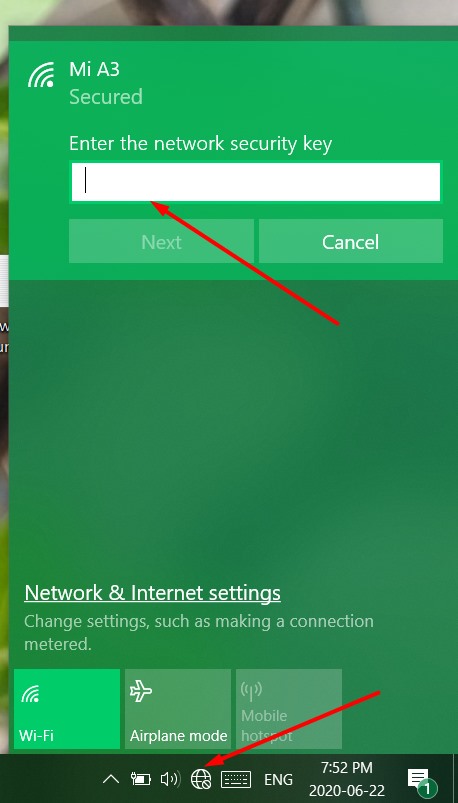 Important note:
When setting up or changing your wireless password, make sure you wrote the password down on a piece of paper exactly as you typed it.
If you used a capital letter, a symbol, etc., you must type exactly when connecting any wireless compatible device, otherwise it will not connect if you do not provide the correct credentials.